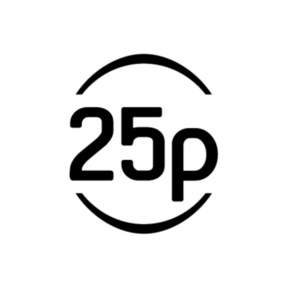 [DEUTSCH]
Seit über 15 Jahren ist 25p *cine support die erste Adresse für digitale Filmtechnik in Berlin. In unserem Technikverleih werden Kundenberatung und Service groß geschrieben.
Wir sind euer Ansprechpartner– egal ob ihr einen kurzen Clip oder ein großes Kinoprojekt realisieren wollt. Unser neuer Flagshipstore in der Bötzowstr. 15 bietet eine große Filmtechnikauswahl und zudem die Gelegenheit, sich im Testraum mit dieser vertraut zu machen.
25p *cine support versteht sich jedoch nicht nur als Dienstleister. Die Förderung von jungen Filmemachen gehört ebenso zur Tradition des Unternehmens wie das Engagement bei Filmfestivals. Unsere Philosophie: Begeisterung für Menschen und Ideen. Mit Leidenschaft unabhängig unterstützen.
Mit unserer Filmtechnik bieten wir kreativen Menschen die Möglichkeit, sich auf vielfältigste Weise auszudrücken. Wir sind der Überzeugung, dass unterschiedliche Perspektiven unsere Gesellschaft und Kultur bereichern. Deshalb stellen wir uns deutlich gegen Ausgrenzung, Intoleranz, Diskriminierung und Rechtsextremismus.
[ENGLISH]
For more than 15 years, 25p * cine support has been the first address for digital film technology in Berlin. In our technology rental customer service and customer service are very important.
We are your contact person - no matter if you want to realize a short clip or a big cinema project. Our new flagship store in Bötzowstr. 15 offers a great choice of film technology and the opportunity to familiarize yourself with it in the test room.
25p * cine support is not just a service provider. The promotion of young filmmaking belongs as much to the tradition of the company as the involvement in film festivals. Our philosophy: Enthusiasm for people and ideas. Support independently with passion.
With our film technology we offer creative people the opportunity to express themselves in many different ways. We are convinced that different perspectives enrich our society and culture. That's why we stand up against exclusion, intolerance, discrimination and right-wing extremism.
No followed people